Roy Freer, Still Life on Table
Medium: Oil on Canvas
Size: 90 x 75cm
Roy Freer, Still Life on Table
Medium: Oil on Canvas
Size: 90 x 75cm
| | |
| --- | --- |
| Availability | Spring Hampshire Art Fair 2021, Stockbridge Gallery, Online Shop |
| Medium | Oil on Canvas |
| Price Bracket | £1,000 – £4,999 |
| Size | 90 x 75cm |
UK SHIPPING
For UK deliveries we use Royal Mail or Parcelforce for small items and a number of designated specialist art couriers for larger items.
Unframed Prints: £12
Paintings/Sculpture/Framed Prints: £45
INTERNATIONAL SHIPPING
We are able to offer worldwide shipping on all prints and paintings.
Each item is individually packaged by a specialist international art shipper. Please ask us for a quote before making your purchase.
Prices will vary according to weight, size, and destination country.
Your item may be liable for import duty, please ask if this is included in the shipping quote.
The specialist shipper will invoice you separately. This is to ensure that you pay the lowest possible shipping cost.
REFUND POLICY
Customer satisfaction is very important to us. If any item we ship independently to a client (i.e. we do not pass over the goods 'face to face') does not meet customer expectation or requirements, then the client must contact us either by email or letter within 7 working days beginning the day after the goods have been received to request resolution of any issue or to request a full refund (to include the cost of outward shipping to the client).
In these circumstances we require the client to pay the cost of returning the item to us in the condition in which it was sent and packed to the same standard to avoid damage in transit. Refunds will be made within 5 working days upon return of artworks received in good order.
Statutory consumer rights are not affected.
DISCLAIMER
Although sales information is updated on our website daily, all stock is offered simultaneously in the gallery. Therefore we cannot guarantee your chosen item/items will still be available for sale. A member of the gallery staff will contact you to confirm your purchase.
Roy Freer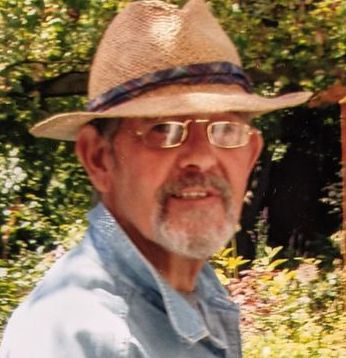 Since becoming a full time artist over twenty years ago, Roy Freer's work has shown a single-minded focus in using overlays of rich colour to depict still life, figure and landscape as a way of presenting a visual understanding of his subject. Working from a familiar selection of either studio based still life objects, or outdoor features he continues to explore the tension held both within and between objects to a degree whereby they are held by the fulcrum of the painting.
His present work is concerned with the interpretation of the subject as a visual experience rather than a physical factual response. It is not so much a case of loosing the identity of the object so much as becoming more aware of the less tangible qualities within appearances. Objects are seen disguised and visually modified by light, shade, space and distance resulting in the fragmentation of colour and form.
Roy shows an engagement with the medium in the manner of his over-layering brush marks. The act as directional indications that underpin the main structure of his paintings and the whole is suffused with lighting that is depicted in strong shafts of colour across the canvas.
Roy passed away in March 2021.
Related products